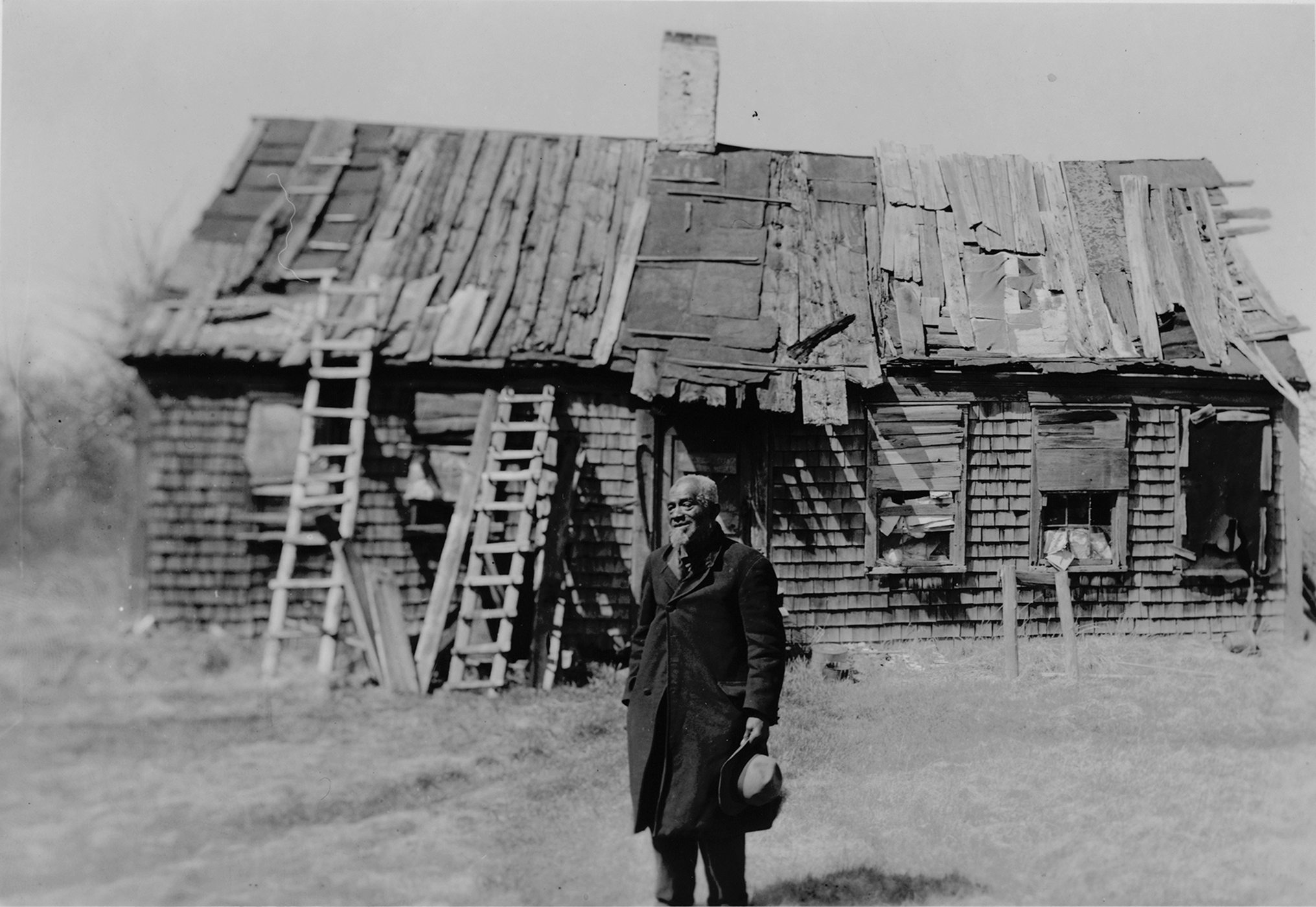 Slavery was different for every single person who experienced it, free or enslaved. There are broad patterns and similarities between daily life of the enslaved from one plantation to the next; but, in order to truly begin to understand the human dimensions associated with these buildings one must carefully consider the descriptions given by someone who actually lived and worked in the buildings. My methodology, which I call "In Their Own Words," is able to identify the ex-slave narratives that describe a specific documented plantation. In this context, the plantation where the ex-slave lived during slavery is the same plantation that is featured in the image.

The Historic American Buildings Survey and the Federal Writers' Project were two large-scale government survey projects from the 1930s that, in part, documented slavery in America. HABS documented the architecture and created a graphic representation of a site.  The Writers' Project recorded American life histories from ex-slaves. The slave narratives bring to life the spatial density, degree of accommodations, nature of the facilities, and attitudes of those who inhabited the slave house.  

Historically stakeholders utilized these resources in isolation of one another. Through my research coordination between the two programs was proven effective.  Of the 485 HABS sites with a documented slave house and the 1,010 ex-slave narratives that describe their house during slavery, 5 documented slave houses from the HABS collection can be directly linked to a slave narrative recorded by the Writers' Project.

The relationship between the historical record and the stories of the inhabitants are crucial to our understanding and interpretation of the lifeways and settings of an enslaved people in the antebellum South.  In doing so, the plantation landscape is revealed not through the eyes of the master but through the perspective of those who were in his charge.